Top 5 90s Comic Book Movies
|
My good friend Mark Lanier posted a very interesting topic today on my Facebook. He suggested that I look into comic book movies from the 1990s. So much attention is given to the comic book movies of the last fifteen years, but what about those trailblazing films of the 90s? Comic book films in the 90s were brave pioneers, setting off towards an uncharted land with limited resources and restricted ideas due to the technology of the time. So, in the spirit of our upcoming Stuck in the 90s Podcast and as a tribute to these oft-forgotten trailblazers, I give you my Top 5 90s Comic Book Movies!
5. Dick Tracy (1990)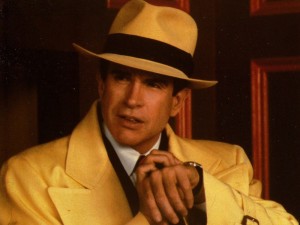 Warren Beatty produced, directed and starred in this cinematic triumph that features one of the most star-studded casts of any comic book movie. With superb production design and amazing make-up effects, this adaptation of Charles Gould's 1930s comic stands the test of time! It also gave us some great toys!
4. Batman: Mask of the Phantasm (1993)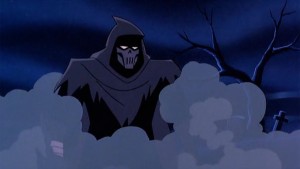 Batman definitely dominates 90s comic book movies, being one of the only successful franchises of the time. This amazing production, created by the team behind Batman: The Animated Series, stands as one of the best interpretations of Batman, rising above many of the live action attempts!
3. Teenage Mutant Ninja Turtles (1990)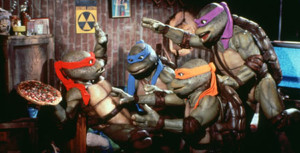 This classic film maintains a brilliant balance between the gritty style of the original comic book and the kid-friendly absurdness of the animated series. This balance produced a very dark, yet humorous film that remains one of the best family action films today. This movie cemented the Teenage Mutant Ninja Turtles as pop icons for decades to come.
2. Blade (1998)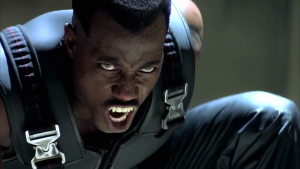 This is Stephen Norrington's only good movie that I can think of, but it helped launch the comic book movie Renaissance. Wesley Snipes' Blade is intense and engaging, and Stephen Dorff's Deacon Frost is the most thrilling and sexy take on the character yet. Plus, it has a heart-stomping soundtrack and furiously paced editing that leaves you blown away.
1. Batman Returns (1992)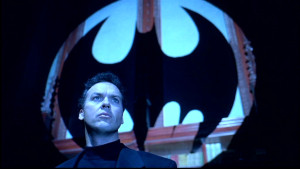 This movie owned 1992. The sensational spectacle that was Batman Returns remains one of the biggest and brightest highlights from that year. This movie was an eagerly anticipated event that, in my honest opinion, is better than director Tim Burton's original Batman film. It is a gorgeous and tragically beautiful Christmas tale that gives us the best cinematic adaptation of Catwoman and the best take on Penguin ever!
Oh, and Michael Keaton's eyebrows are to die for! Right, Hammertime Holshoe?
There you go, Mark and all of you upright citizens! What I want to know now though is… what are your Top 5 90s Comic Book Movies?
–Rockin' Robbie Billups