Top 5 Robin Williams Movies
|
Robin Williams tragically passed away almost a year ago now, and his effect on the populace has not diminished at all. Today marks his 64th birthday and, judging by social media today, his influence and loss is still felt by all of us. In honor of Robin Williams' life and work, I present to you my Top 5 Robin Williams movies! And, yes, I am aware of Mrs. Doubtfire.
5. Insomnia (2002)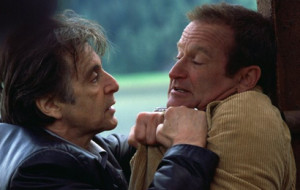 Robin William's took a dark turn in this crime thriller set in an Alaskan town. After a few years proving that he could handle dramatic roles, Robin Williams took a villainous turn in several movies, including One-Hour Photo and Death to Smoochy. Insomnia, directed by Christopher Nolan, is the highlight of this era. Williams shares the screen with Al Pacino, and even manages to outshine the acting legend in several scenes.
4. Aladdin (1992)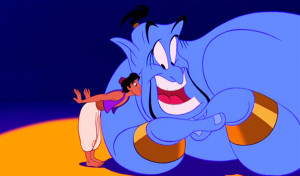 This Disney animated film instantly became a modern classic, and it is largely thanks to Williams' ingenious performance as Genie. Robin Williams is a true treat in this movie, bringing an intense energy and charisma to the character. We've never had a friend like him since!
3. Dead Poets Society (1989)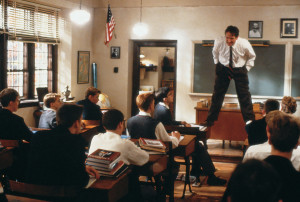 Peter Weir's drama introduced me to the phrase "Carpe Diem" and Robin Williams as a dramatic actor. This movie has a fantastic cast, superbly anchored by the great Williams. This movie had a major impact on me and my life. In fact, I'm still left very emotional at the end of this movie when I watch it today. Williams' character John Keating is the teacher I have always wanted and the world has always needed.
2. The Fisher King (1991)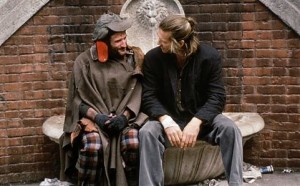 Williams plays a homeless man searching for the Holy Grail in this heartwarming dramedy directed by Terry Gilliam. He is perfectly paired with Jeff Bridges, who plays a shock jock saved from a suicide attempt by Williams' Parry. The friendship and struggles portrayed by these two fine actors will keep you laughing, crying, and most importantly, thinking.
1. Good Will Hunting (1997)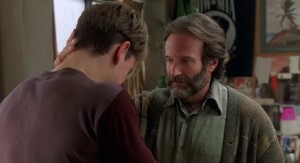 Gus Van Sant directed this masterpiece that earned Robin Williams an Academy Award for his outstanding performance as psychology professor Dr. Sean Maguire. The film also garnered writing Oscars for Matt Damon and Ben Affleck. In my opinion, this is the greatest role of Williams' career. This movie is incredibly humorous and deeply touching. The scene in which Williams' character keeps telling Matt Damon's character over and over that his past was not his fault, breaking free his emotional blockages, still resonates within me.
Robin Williams had an amazing career as both a comedian and an actor. Unfortunately, not all of his great roles can fit on a Top 5. Movies like Good Morning Vietnam and What Dreams May Come are also deserving of attention. He makes us laugh. He makes us cry. He makes us think. Here's to you, Robin.
Above all else, always remember…
"It's not your fault."
–Rockin' Robbie Billups