Fulfill Your Needs with Batman The Long Halloween
|
Batman: The Long Halloween is one of the most essential stories for comic fans. I tend to give a lot of compliments to comics and comic-related films, but this one is definitely in my top five favorite Batman stories of all time. Halloween season or not, this is a must-read edition for every Caped Crusader fan. The Long Halloween embodies the purpose of The World's Greatest Detective and gives a clear view of why people cringe when they hear the word "Gotham." The Long Halloween was written by Jeph Loeb and released in thirteen separate issues (1996-1997).  One of the greatest marketing strategies- having issues themed around holidays each month.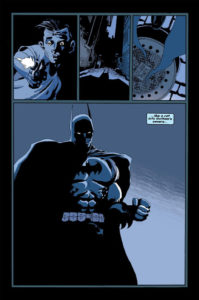 This is a detective/murder mystery wrapped up in The Godfather with a hint of American Psycho. The Long Halloween takes Batman, and the reader, on a twelve month epic to catch a serial killer who is eliminating members of Gotham's wealthiest crime families each holiday. The serial killer begins his reign on Halloween, giving birth to the title "The Long Halloween." Loeb's storytelling made this one of the most influential Batman sagas of all time.
Tim Sale's artwork portrays an infused Gotham at it's most vulnerable while Batman is at his peak. His artistic drawing of characters squaring off against each other show their defining traits. The atmosphere takes you on a ride from optimistic to frightening degrees. The gritty art style captures Batman's contradictions spot on. A billionaire play boy screened into a detective, while neither persona is actually true. The Long Halloween pushes mystery to the impossible. Also, in my humble opinion, one the the best adaptions of Harvey Dent becoming Two-Face. We see the D.A. pushed past the point of no return.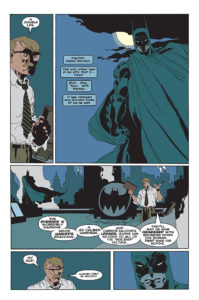 The Long Halloween doesn't have much to do with what it's named after; it's Loeb's title that makes us want to read the saga in October. The story itself is fitting for any time of the year. Go support your local comic book store by buying this amazing piece of work.
Signing off,
Jonathan "J-Strick" Strickland